Top 10 Nigerian hype men in 2017 – net worth of #1 and #2 will make you scream (With Pictures)
Call it hype, call it gyrating, some people even call it gingering, the bottom line is that club, show, concert, event of yours is not complete without someone to keep the crowds energy level 100%. Some hype men are versatile and do other stuff like; hosting events, organising dj battles, Mc's at rap battles, video jockey etc. But, primarily the main objective of a hype man is to prepare the audiences energy level and keep it high through out a performance or event.
Meet the TOP 10 HYPE MEN IN NIGERIA
10. EMPEROR KC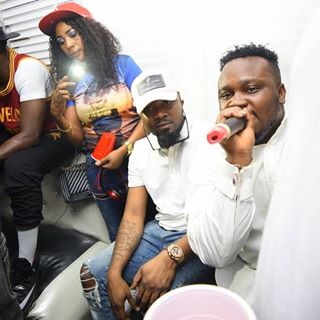 Emperor Kc is the man behind the microphone in Club Joker. Chobby looking fresh young man knows hows to keep the crowds energy 24/7. He also runs jobs for A list celebrities anytime they are within for an event or concert.