Meet 5 Nigerian celebrities who are best friends – people mistake #4 and #5 for couples (With Photos)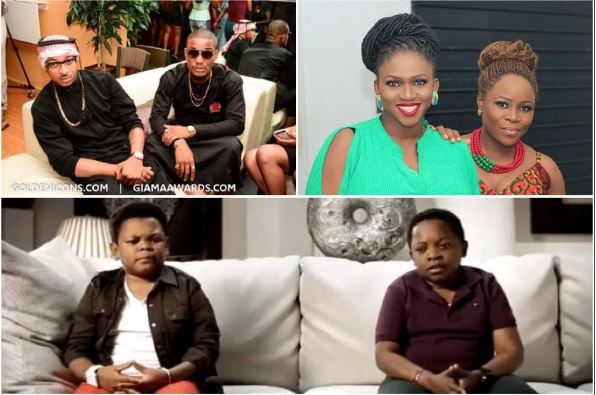 Nigerian celebrities who are best friends: Friends are very important people in our lives. "Show me your friend and I would tell you who you are", is a popular quote for many reasons.
It shows that friends play a key role in shaping you and it also shows that your friend would either help you achieve your goals or possibly derail you from it. In the entertainment industry, it is easy to get carried away with jealousy of one person to another. It is easy to hate on people because of their success.
While some people go ahead bad-mouthing the success of others, some simply employ the power of synergy and pair up to achieve greater goals.
In the Nigerian entertainment frame, there are certain celebrities that have helped each other, worked together, and partied together. These are the besties and we love them.
Here are the top 5 Nigerian celebrity besties today.