I am dating 10 men and they all understand each other – Actress Xandy Kamel (Video)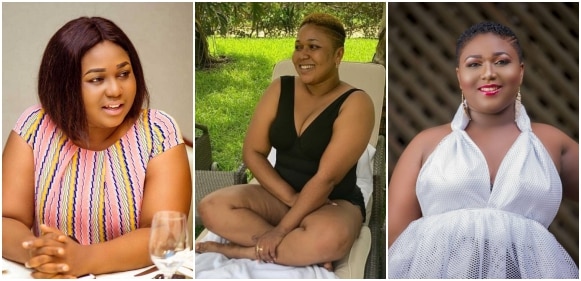 Ghanaian actress, Xandy Kamel has revealed that she is currently dating 10 men.
According to the curvy actress, each of the men is aware that there are 9 others apart from them.
She said.
"People
see me in a negative perception because I always say the truth and do
things for myself. I am being me and I do what makes me happy. To be
honest, I am dating 10 men and they all understand each other.
Xandy Kamel also added that the men are beginning to clash with one another when they meet at the entrance of her house.
This perhaps explains why a few months ago she said that if care is not taken, her Vjayjay will soon become as big as a manhole.
Watch the video below.
Xandy has also expresed her displeasure at people calling her a pr0stitute.
According to her, she receives a lot of obscene messages in her inbox.
Narrating
her tagging ordeal, the actress who recently took off her pant during a
live interview, added that she is longing to get married.
"I get a
lot of messages from men some very naughty others claiming they want to
marry me. I had earlier made a video stating that my future husband has
delayed in coming," she said.
She also added that there was an encounter with a young man who tagged her as such.
"The
young man walked me into car and saw a political party sticker and just
concluded I was being bonked by some minister or appointee. I told him I
was an actress and he went further to say as for you people it is never
possible to get married because you are engaged in pr0stitution and
travel across the world. I was hurt but it is possible he knows some of
my colleagues who are doing that but he generalized us", she lamented.